SL License Update / Renew
NOTE: This step will only work if an SL / Provisional License has already been activated!
1. Open a browser and point it to http://localhost:1947/_int_/devices.html
2. Look for the SL Key with "Vendor ID 98135" and click the "C2V" button, and specify the Save As file as your company name when prompted.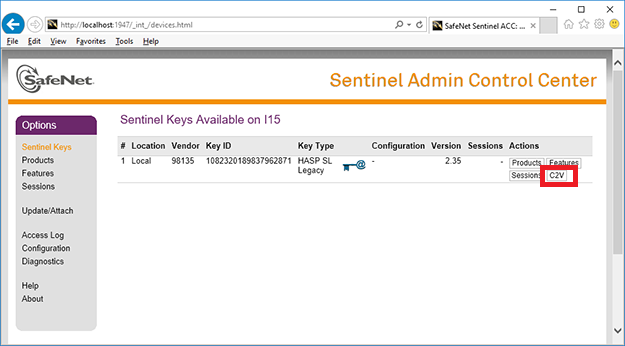 3. Mail this C2V file to us - please specify any relevant information in the email - Company Name, Order ID, would be very helpful!!
5. Select the "Update/Attach" link to specify/apply the update file we send you back.