PCB Footprint Expert to P-CAD
The Footprint Expert for P-CAD produces a P-CAD .LIA format file for one or multiple components.
1. Run P-CAD Library Executive and select Library / Translate / PADS ASCII (.d).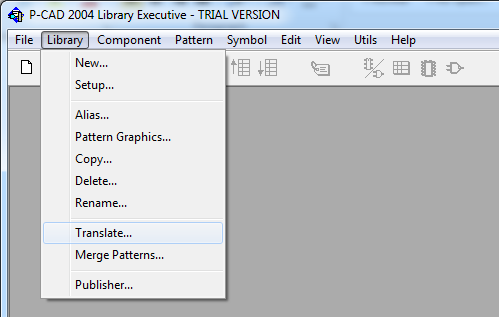 2. In the Library Translate window, set:
- Source Format >> P-CAD ASCII
- Output Format >> P-CAD Binary
- Source Library >> the file you just generated
- Destination library you wish the binary library to be created as.

Then hit Translate, and when the process is complete, select Close.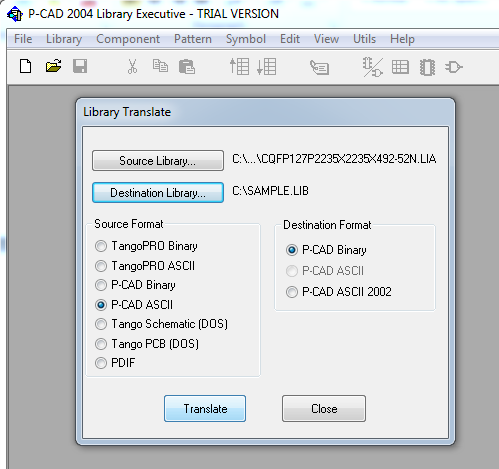 3. From the drop down menu select Pattern / Open.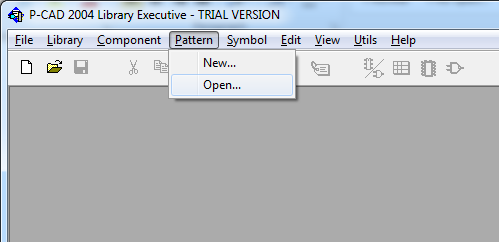 4. The Pattern Editor will Open. Your file should be listed in the directory you outputted that file to. If not, path to it. Next, select it and hit Open.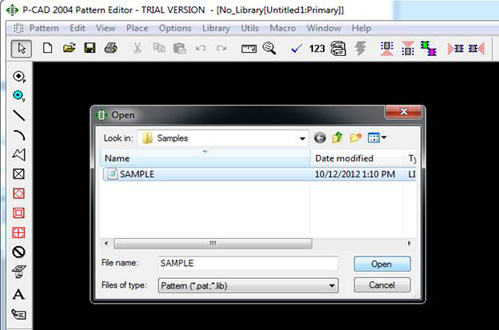 5. Select the pattern you want in the listing and hit OK. The pattern is now ready for use.