Hi,
I generated 3D step file for a QFN package in Footprint Expert BETA v2021.13.
The 3D step file is getting generated in the package's Max size only.
I even had the material condition in Nominal in the "Build Footprint" wizard. But still I get the 3D file in the Max size only.
Refer the below component body dimensions.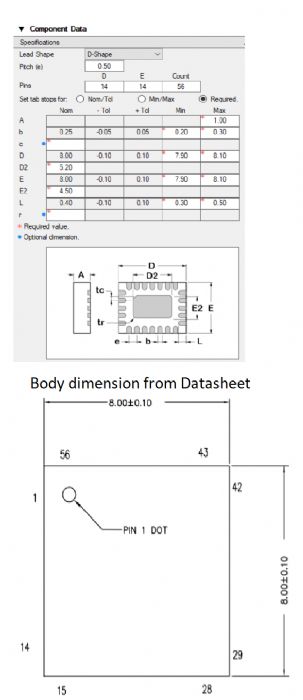 And below is the generated 3D file.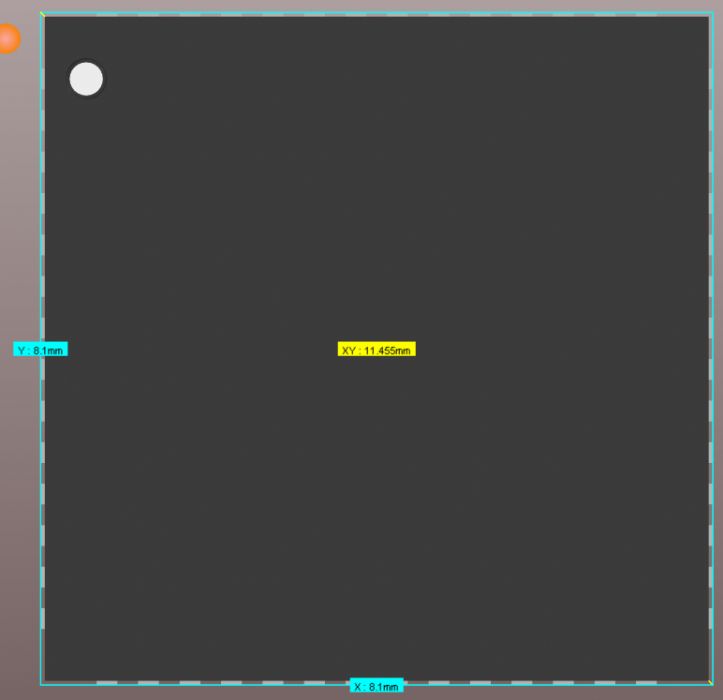 As per the datasheet, the component leads in the sides will also be included within the nominal body dimension of 8mmX8mm.
But the 3D file looks as if the leads from the sides have a some thickness resulting in the Max size of the component body.
Is there any way to have the component body size in the nominal size itself (as given in the Datasheet) in the 3D STEP file ?