Background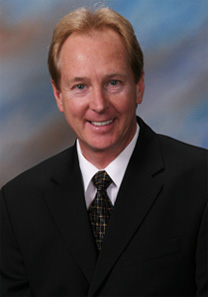 Back in 1974, Tom Hausherr started his PCB design career at Technitron, Inc., located in Carol Stream, IL. He performed PCB hand taping, drew India ink schematic drawings, hand wrote Bill of Materials and used rub-off letters for silkscreen reference designators. This was the caveman age of the electronics industry.
In 1981, Tom joined Beckman Scientific Instruments located in Irvine, CA to head up their CAD library development effort using the ComputerVision CADD3X system. Tom spent his first year building the Beckman Corporate CAE & CAD library. It was then Tom realized that his laborious effort was in vain. Only Beckman Instruments was allowed to use his creation. Tom became determined to create a CAD library that would eventually benefit the electronics industry worldwide.
In 1984, Tom left Beckman Instruments to work for a vibrant new CAD vendor known as "CALAY Systems". Tom quickly started developing a standard CALAY library for their users. One year into this library effort, Tom accepted a job at "National Circuits", a PCB fabrication facility in San Diego, CA. Tom was fortunate to work with the entire PCB manufacturing process every day. In 1987, Tom left to start his own company "CADPRO" and for the next 11 years worked diligently to develop a standards-based CAD library for his PCB design service bureau using PADS Layout. CADPRO developed over 2,000 PCB design products.
In 1998, Tom and IPC - Association Connecting Electronics Industries joined forces to enhance the IPC-SM-782 world standard. Tom knew in his heart that he had to switch from Imperial to Metric units in order to make the full transition into the world standards arena. So Tom sold CADPRO along with the English-based CAD libraries and technology and joined "Wind River Systems" where he created a metric CAD environment. Tom worked at Wind River Systems for eight years and continued to collaborate with IPC to create  a Land Pattern Calculator (LandCalc) using MS-Excel spreadsheets. In 2001, Tom, Jeff Mellquist, and IPC began developing a new 3-tier library technology standard called IPC-7351.
After volunteering countless hours, it was apparent that the only way to push the project forward and complete it professionally was to start generating revenue. Having additional monies would not only help complete the new library documentation for IPC-7351, but it would also add some very powerful feature enhancements, new component families, and allow for timely fixes to the land pattern calculator and library generator. All these essential qualities were never manifested in the IPC-SM-782 standard.
In 2003, Jeff left Wind River (after working with Tom for five years), and joined Tom and Nick Ban to start PCB Libraries, Inc. PCB Libraries and IPC collaborated on the development of the IPC-7351 LP Calculator). PCB Libraries soon had its first CAD interface to PADS Layout and numerous CAD tool interfaces soon followed.
PCB Libraries changed its name to PCB Matrix in March 2008 due to its development of products that go beyond the scope of CAD libraries, and it went through an acquisition by Valor Computerized Systems in December 2008.
Tom and his wife Terri have been married since 1986 and have two daughters, Jamie and Allison, who are both in college. Tom and his family live in San Diego, California. Tom has two sons from a previous marriage: Logan and Luke. Tom's oldest son Logan is married and has given Tom two grandchildren, Carson and Cali. Tom's youngest son Luke is married and has given Tom two grandchildren, Kaylee and Luke Jr. and one more on the way. Luke works as a full time PCB designer for "San Diego PCB", a PCB design service bureau. In his free time, Tom enjoys hanging out with his family, going to the beach and taking short trips to visit other family relatives (especially the grandkids). Tom has been an avid singer and musician for the past 40 years. Tom plays the acoustic guitar and flute, and owns a professional Karaoke system with a large selection of songs.