The new 100% rewrite of Library Expert Enterprise is making good progress.
You can see the updated and optimized Calculator Panel. Basically the same concept but totally redesigned for a User Friendly Interface.
This is a screenshot of the new redesigned Calculator panel UI for the Aluminum Electrolytic Capacitor. Notice, no more tabs to fiddle with. The Preferences are expandable and contractible menus to allow the user to see all User Preference Settings at a single glimpse. Even the package dimensions are contractible and expandable.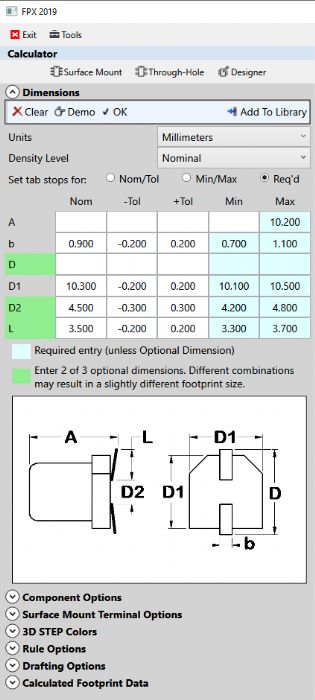 I will post more screenshots over the next month so you can start getting the new look and feel of the updated UI.