Has anyone dealt with the Ferrite Beads like the Murate NFE31P parts that have a barrel with a middle GND pin on a MELF like construction?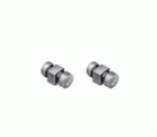 The recommended footprint from Murata is very odd and of course it defies naming conventions or standard footprint generation.
The land pattern that I inherited basically looks like a 1206 with an extra pad in the middle, but that is far from the recommended shape, which is odd since the end pads are narrower than the part itself, though the end caps are round...
I will try to include the footprint for reference.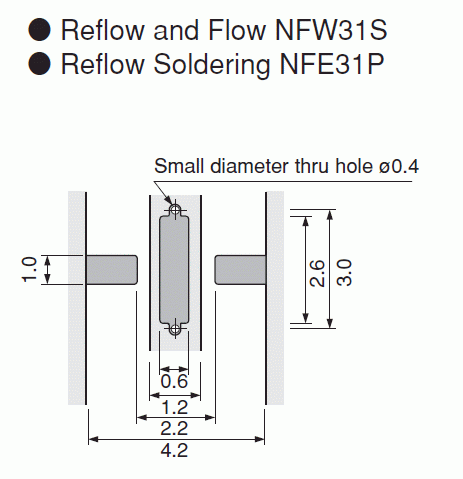 Thoughts or recommendations? Just run with the recommended land pattern?