V2022.03 is available with new features and 15 bug fixes.
The 50-mil pitch SOIC that was introduced in the 1980's has a Chamfer all along the top edge in the side where Pin 1 is.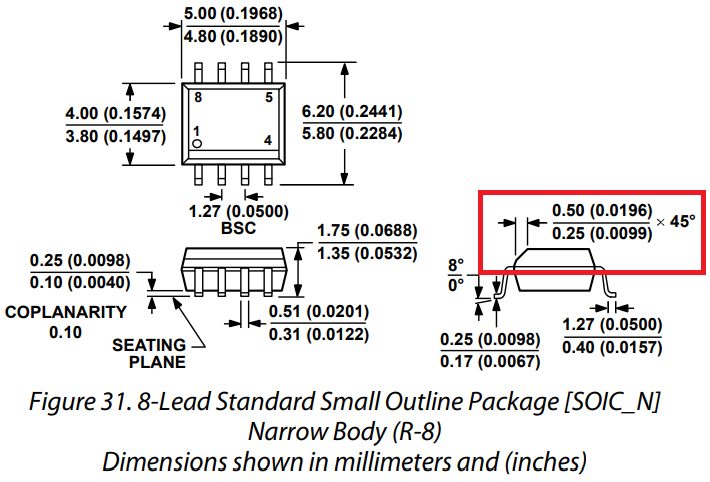 The Dot Polarity Marker did not come out until the metric pitch SOP's.
This is how you can tell the difference between a SOIC and SOP.