Hi to all,
I have been making a small research with footprints on same resistor size.
I have been working with Samsung, Vishay and Yageo.
According with PCBLibraries here is the data of each component

As it was supposed the size of the pads are different because the metal termiantions are different. I took Samsung and Yageo in order to see any difference between them.

Taking the same center reference here is a comparison.
The top pads are obtained using PCBL with SAMSUNG data
Th ebottom pads are obtained using PCBL with YAGEO data
The green body is the YAGEO resistor.
The magenta body is the SAMSUNG resistor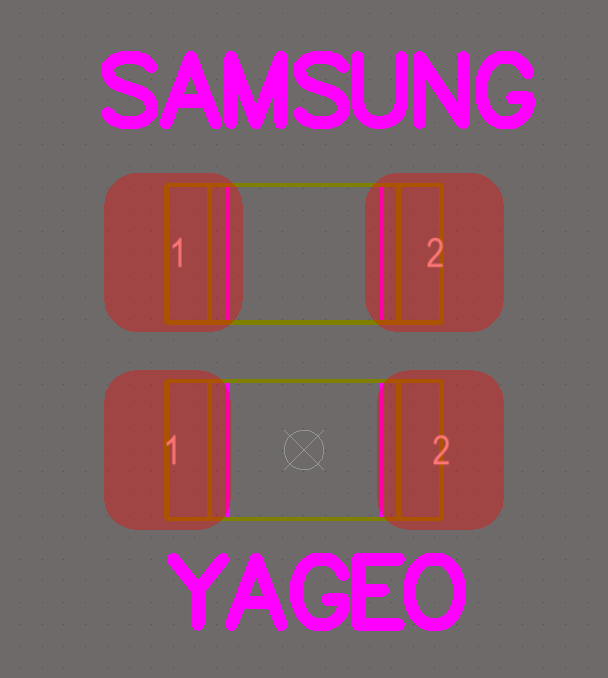 The Samsung part on the Yageo footprint is "at limit"
In the other hand, the Yageo part on the Samsung footprint has a big amount of ceramic over the pad.
My opinion is the the Samsung part is ok over the Yageo footprint.
I would like to know your opinion about it.
I know that it is impossible to have only a footprint for all resistors, caps,....
Thanks a lot for your time.
Regards.
David