Solution:

When PADs *.d and *.p files are imported to Altium, the BGA Pins are numbered as 1,2 vice A1… etc.


I have found that for Altium users it is best to output the footprints using ASCII from the PCB Footprint Tool and import in to Altium as a design (Board) vice a library using Altium Import Wizard.

Using ASCII output works perfectly, BGAs (and all other parts) will come in to Altium with the pins numbered correctly.

Here is my recommended output settings to create Altium parts.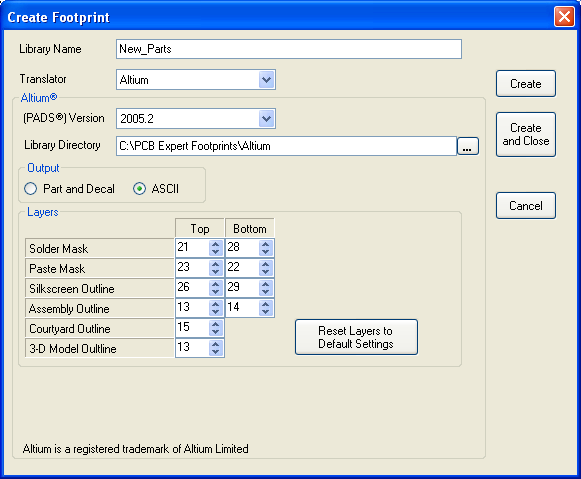 Note you only need to re-map four layers to match the Altium IPC Wizard defaults.
As shown above, where you see 13, 15 used these are the layer changes needed.
Randy Clemmons