http://www.pcblibraries.com/downloads" rel="nofollow -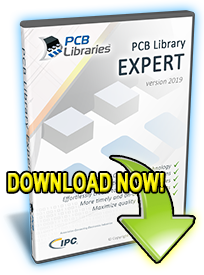 UPDATED / FIXED:
Altium:

Fixed an issue where round pads were accidentally getting rotated 10 degrees

Xpedition:

Fixed an issue with multiple paste mask or solder mask, should it include both polys and rectangles. Everything for a layer of a pin, should now be put into one complex pad.
Removed the deprecated "Direct Import" option (as it's obsolete)

CADSTAR:

Adjusted the Drill Orientation so that it nomalizes to a number between 0 and 360. I.e. -90 will become 270. CADSTAR does not allow for negative rotations on the drill orientation.
The LASUBTYP line will now be excluded from output

Allegro/OrCAD PCB:

Fixed a problem that was causing custom parts with through holes to set the thermal pad to 0 diameter
Fixed a problem that was causing duplication of associated copper that contained arcs

General:

An updated rounding has been added for non-millimeter values across all translators. This should hopefully round numbers that are very close to their actual number properly. Ex: 5.9998 to 6 or 5.1996 to 5.2. Millimeter values don't have the issue, as they're the native units.


-------------
Stay connected - follow us! https://twitter.com/PCBLibraries" rel="nofollow - Twitter - http://www.linkedin.com/company/pcb-libraries-inc-/" rel="nofollow - LinkedIn