They say a picture is worth a thousand words. We have the
perfect
solution: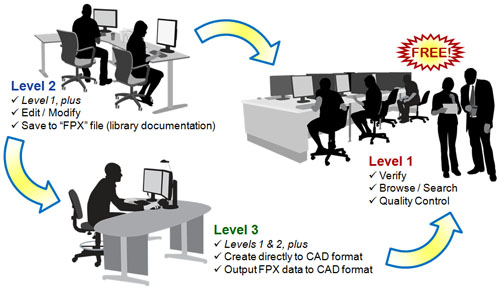 Level I - FREE
The free Footprint Expert allows you to verify, browse, search, and QC parts
Level II - Librarian Option
Add, edit, save FPX data files that the have component information. Includes Level I.
Level III - CAD Output
Allows user to output to a CAD tool, direct import or importable format (depends on CAD format), as well as all features of Level I & II.
More details are available in the
product presentation
, I highly recommend you peruse it and ask us any questions. We have some BIG plans for the Footprint Expert, some of which are currently being implemented, and now with this low price, it is the
best
time to start.
Nick