HI, for the JEDEC MO-240 Var AA for a Fairchild FDMS7650 etc.
This is like an SO8 with a big heat pad inthe middle where it is connected to 4 of the outer pads.
In this part it has 4 common pads for the "Drain".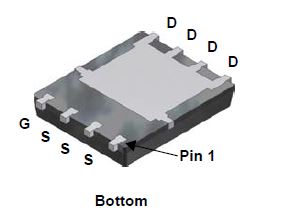 If the component layout for this has the big centre pad and the 4 drain pads all within the same sodler resist clearance, so that there is no sodler resist between the 4 drain pads and the heat slug - when reflow soldering would there be a tendency for the solder from the 4 pads to wick back onto the heat slug leaving them with poor connection?
The manufacturers recommended footprint is: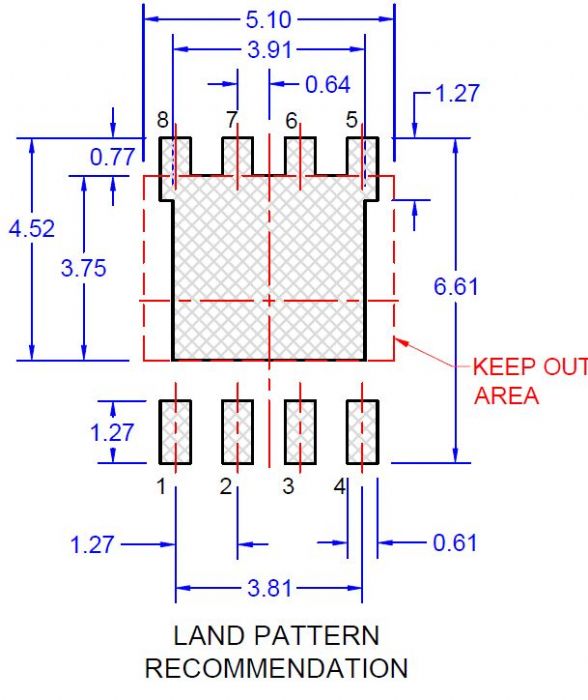 Now given that they are bonded to the same heat slug on the component I'm not sure it really matters.
In the past I usually make this with a big rectangular pad for the slug with its own solder resist and 4 separate pads for the drain connections. This gives each one their own solder resist shape & hence a gap between the 4 & the slug.
So I am wondering whatIPC7351 says about it? what others would do about the above and where to start in the wizard for this - what SMT family to choose to start etc?
Cheers,
Matthew