Hello,
Why I manually add a line on the silkscreen layer in FP Designer, it is drawn green despite my silkscreen layer being set to yellow in my master options. All of the other footprints for which I've checked Include Silkscreen Outline in FP Designer display as yellow. It can be seen here that the dialog box is showing the preview in yellow, but apply makes it green.
Before hitting apply....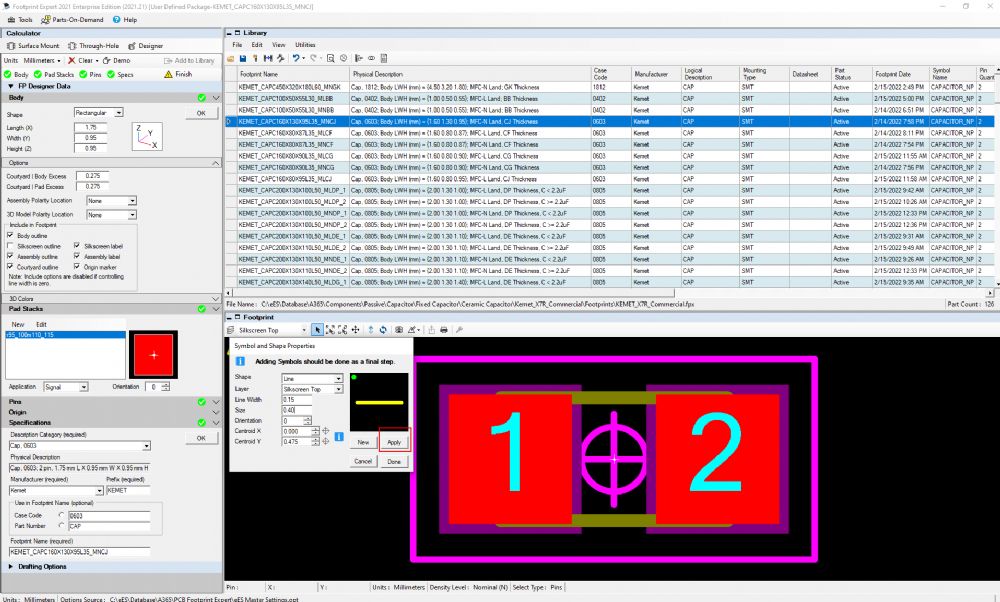 After hitting apply...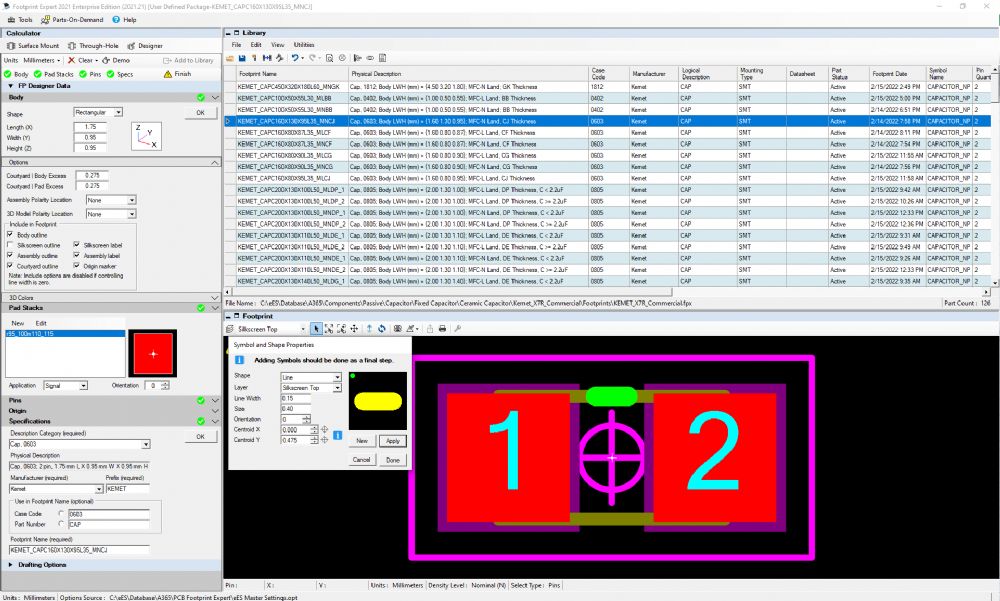 Thanks,
Chris