Hi Tom,
I've just grown to presume you will be the one who answers this.

I've performed an A/B using the SMT Calculator and FP Designer for the 0402 cap footprint I posted about the other day. I believe I have everything set up correctly with the Courtyard Excess set to 0.15mm for the SMT Calculator version and 0.19mm for the FP Designer version. Everything looks aligned and identical except that the FP Designer footprint is not showing the terminal outlines even though I have them checked...
0402 footprint with 0.15mm Courtyard Excess created using SMT Calculator...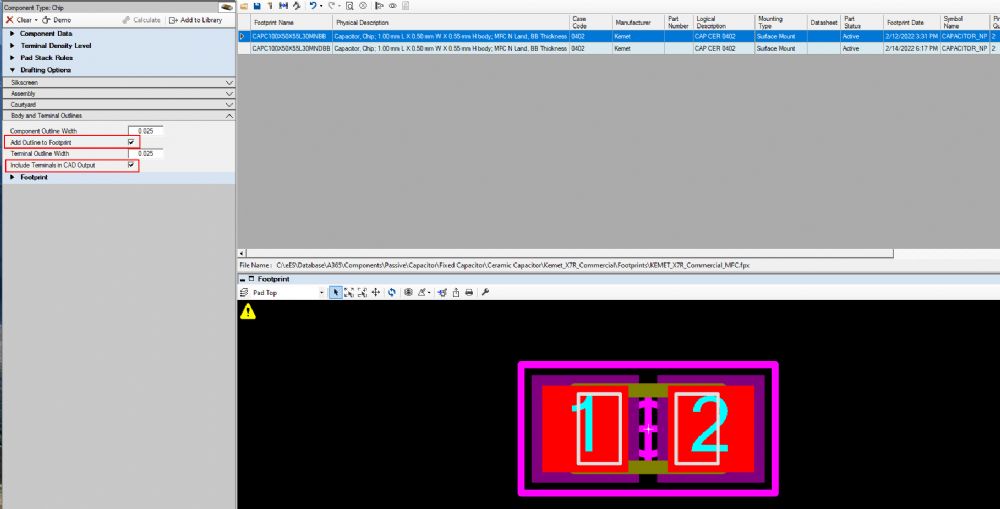 0402 footprint with 0,19mm Courtyard Excess created using FP Designer...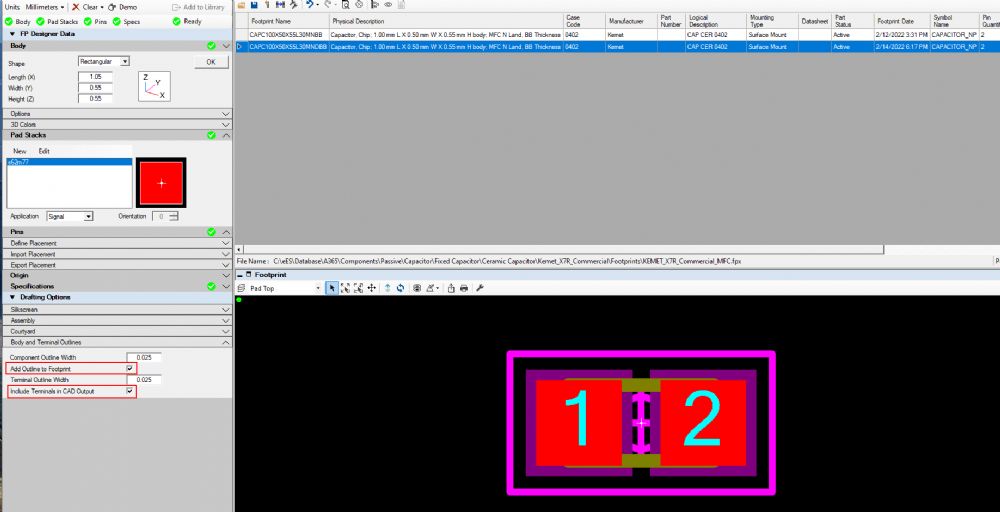 Any idea what I may be doing wrong here?
Thanks!
Chris