At the moment I either grab a 3D model from the manufacturers website or use FreeCAD to knock up something. I have been meaning to look at the STEP output from FPX but your comment "the generated STEP 3D files can get fairly large, especially the ones with filleted corners and what not" raises a red flag.
Pulsonix works with both IDF and STEP files. It works with STEP files by importing a STEP file for a PCB that has been output from an MCAD program, or exporting a STEP file of board and components. Pulsonix will either use an existing STEP file for a component or create one based on the component type and if you've specified anything in the Pulsonix 3D viewer.
If you have an existing STEP model you can place it in a folder, then in the footprint in the Pulsonix library (or the part) place three attributes to point to the STEP file filename, X/Y/Z rotation, and X/Y/Z offset.
The biggest hassle when dealing with STEP files downloaded from manufacturers is the X/Y/Z rotations and offsets which appear to be random and vary between parts, including parts from the same manufacturers.
To be honest we found the more elaberate manufacturer-supplied STEP files and Pulsonix generated STEP models for components to be a hassle for our MCAD Engineers when they imported into Solidworks since Pulsonix was creating a fancy component body with bended legs and terminals on chip components. They've told me that this is a hassle for them to deal with, increasing complexity and file size unnecessarily.
They are only interested in a simple space model - they don't want or need fancy chamfers on IC bodies that take up file space in the STEP file and when processing the models in Solidworks.
With that in mind I began using FreeCAD recently to create some simple STEP models. All we need for a chip component is a single cube of the maximum size, whilst all we need for something like a SOP chip is a cube for the body and a couple of cubes for the two rows of legs, and for SOT-23s, a cube for the body and a cube for each leg.
See these examples:
Chip CAP: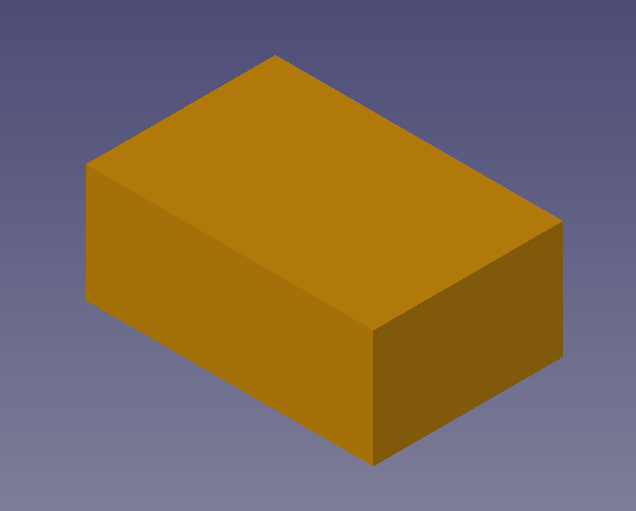 SOT-23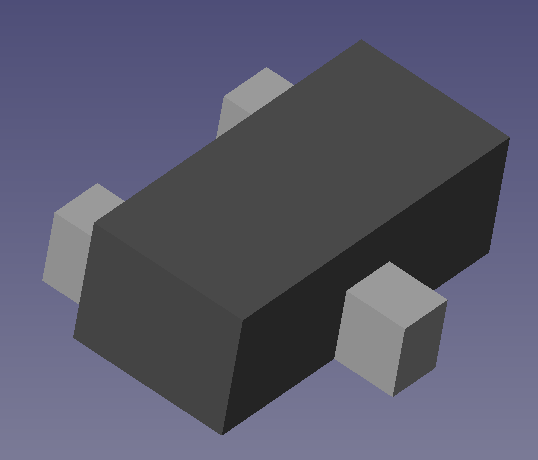 SOP or SOIC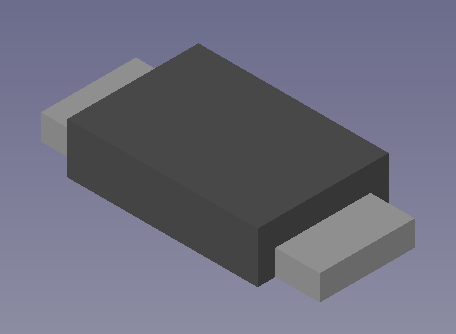 I've not got around to asking for a demo of the sTEP from FPX yet but if you're putting the jazzy bits in then I'd probably not be interested in it.
A choice might be useful between a simple block STEP file or a whistles-and-bells STEP file.