We finally figured out a solution for the Library Expert to auto-import library data directly to Expedition VX.1. We have confirmed it does work on a beta customer machine, so hopefully it will work for everybody else. This is only for customers using Expedition VX.
In order for the Direct Import to work with VX.1, you're going to need to make the following change.
Right click on the Library Expert desktop icon and select the "Properties" option and change the "Target" to be:
C:\MentorGraphics\EEVX.1.1\SDD_HOME\common\win32\bin\mglaunch.exe "C:\Program Files (x86)\PCB Libraries\Library Expert 2015\FPX_2015_Pro.exe"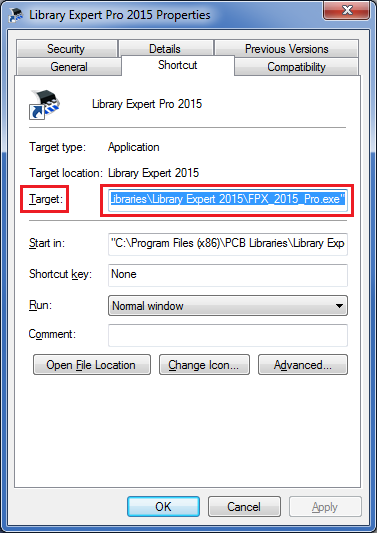 Make sure mglaunch is in that location or change the directory to your personal Expedition path so it points to the location of mglaunch. Also make sure the path for Library Expert matches where you installed the program. Make sure Run As Administrator is turned on via the Advanced... button, then run the icon and run everything as normal and see if Direct Import into VX Expedition does its thing.
What it should do is launch a shell program which exposes the LibraryManager of VX to the program so that it can then interact with it, allowing it to run.