Due to the fact the DefaultPreferences.dat file had a typo in the "J-Lead" solder joint goals, that file had to be updated. However, we cannot update your UserPreferences.dat file or any personal Preference .dat files that you created. So you need to manually update the data yourself.
Select "Setup / User Preferences / Terminals / J-Lead / Environment / << Update User / Save and Close"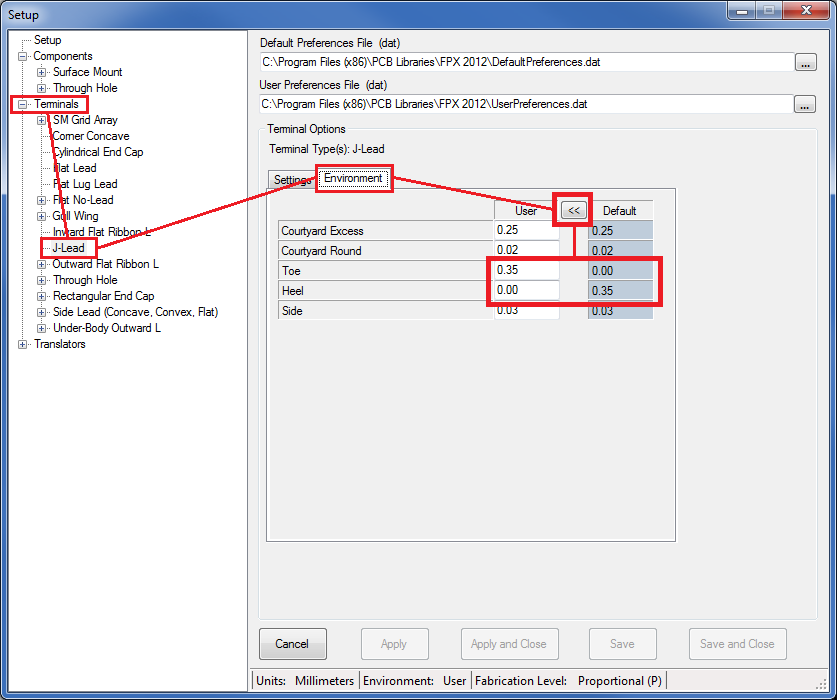 Or, if you did not change "UserPreferences.dat", there is a much easier way to make this update. Go to the installation folder "C:\Program Files (x86)\PCB Libraries\FPX 2012" and delete "UserPreferences.dat" file. When you run the V2012.12 Footprint Expert program, it will auto-generate a brand new file that will match the "DefaultPreferences.dat" file.
J-Lead Toe & Heel illustration -